I was so excited when Rosie contacted me for a maternity shoot last month! After a brief chat with her on the phone to discuss a session I knew that I was going to have so much fun creating the perfect look for her and shooting this session. She was very open to me styling the session and choosing a location that I thought would be great for it, her only request? Wildflowers! We lucked out by not only finding a spot with some beautiful wildflowers but with mountain views as well! Just for an added touch I snipped the flowers she is holding here from my garden before leaving for her session because you can never have too many flowers!!!
Rosie is wearing one of the newest gowns in my maternity collections. While I have looked at many dress companies I always wind up back at the same one when I purchase a new dress because the quality and beautiful styles just cannot be found anywhere else. The dress she is wearing here is the Angela dress by Sew Trendy Accessories, my clients have access to my dresses for their session and I often purchase new gowns for specific sessions but if you are a fellow photographer checking out this blog post and want a discount on their gowns my affiliate link will get you 15% off!
http://i.refs.cc/iG3B30FA?smile_ref=eyJzbWlsZV9zb3VyY2UiOiJzbWlsZV91aSIsInNtaWxlX21lZGl1bSI6IiIsInNtaWxlX2NhbXBhaWduIjoicmVmZXJyYWxfcHJvZ3JhbSIsInNtaWxlX2N1c3RvbWVyX2lkIjo5NTk0NDA3Mn0%3D
I had another shoot in this gown back in May and I knew I wanted to create a completely different look for Rosie. I'm the first session we paired the dress with a shirt for dad that was a darker blue green color and with a cream colored dress on their daughter and it looked amazing together be as I was chatting with Rosie I suddenly pictured the gown with reds and when I asked her what she thought she loved the idea! So I created the floral crown she is wearing to tie her dress together with her husbands shirt and she did a great job completing the look by painting her nails red to match!
At the last minute I added my favorite necklace for a sweetheart neckline and it definitely has me thinking that I need to add some more bold necklaces like this to my client collection to help complete the look for sessions like this!!
I have to say however that the look would not have been complete without the help of Sabrina Deemer Makeup who did her hair and makeup for the shoot. https://www.facebook.com/sabrinadeemermakeup
If you are expecting this fall and would love to have a session custom styled for you from the gown and accessories to the final ready to hang gallery pieces for your home I would LOVE to be your photographer! I have maternity session openings starting in September but hurry spots are filing up quickly! You can find my contact form below if you would like to get more information on a session with me.
Contact me below for session information and openings.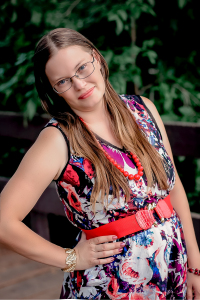 My name is Jennifer Tavera, owner, photographer and gallery designer for Truth Photography LLC. I have created beautiful custom portraiture for my clients here in the Denver and Boulder Colorado areas for the past 12 years! I specialize in growing families including children, maternity, and newborn. I love what I do and I cannot wait to share my passion with all of you.
As a busy mom myself, I understand that you need a photographer who will go the extra mile to help you with every aspect of creating cherished imagery of your family.

I would love to become YOUR family photographer and can't wait for us to get to know each other better!