As a family and children's photographer in the Denver and Boulder metro area for the last 10 year (12 if you count my time in a children's portraits studio) I have found one of my very favorite types of sessions are themed children's sessions. I love creating new sets, planning clothing and props, and bringing a vision to life. It was with that in mind that I created my model squad program, a small group of children ages newborn to 13 years old, who participate in monthly themed shoots for my portfolio and website. My little models help me test out new locations props and outfits and help me have new photos to show on social media on a regular basis. In return they receive a monthly session and print at a huge discount! Little Ellie ha been part of my model squad now since last fall and since she knows me and is comfortable with my now she never fails to bring her best smiles to the session! Her session in May was just so ADORABLE I have to show it off today!!!!
Wondering what the model squad is all about, here is a bit of a preview of what to expect. Some of my favorite images from Ellie's previous shoots.
Want to get more information in enrolling your child in the program? I have a limited number of spots and once they are filled I will close enrollment. You can read more and sign up while spots are available here:
Interested in information about family, maternity, newborn sessions including indoor and outdoor newborn session options, cake smash sessions or custom designed shoot for your child? Contact me here:
Don't miss a thing: Receive twice a month emails from me with exclusive monthly product specials available only to my insiders, previews of upcoming session deals, fun local events or ideas for kids activities and more as part of my insider's club. Sign up below.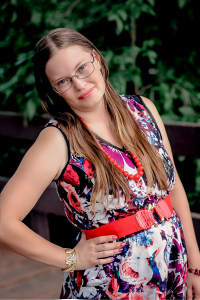 My name is Jennifer Tavera, the photographer behind Truth Photography. I am a Northglenn Colorado family photographer and gallery designer seeking adventurous, free spirited families. I believe that your life is epic and deserves to be captured with photography!
I specializes in creating unique photo sessions that will be an adventure for your child or family and turning the finished portraits into beautiful wall art for your home. I can't wait to photograph your next adventure!!
~Jennifer Tavera Photographer and Gallery designer