Your baby is now walking, toddling around getting into everything and destroying your home. If they weren't SO ADORABLE even when making a huge mess they may not survive their toddler years. I know my kids' cuteness has saved their life many times when I wanted to kill them (kidding of course!)
In all seriousness though it's how quickly they are changing and how adorable they are that makes us want beautiful professional photos of them at this age, and it's their rambunctious spirit and tendency to do the opposite of what we asked or hoped they would do that makes the idea stressful for most parents of toddlers. So for all of you mama's who are longing for beautiful portraits of your toddler or family together to hang proudly on your wall like all of the other moms, this post is for you!
4 Tips for photo shoots with your toddler
Tip #1: Have realistic expectations
This one is always the hardest so I am starting with it first. The most important thing you can do to prepare for your shoot with your toddler is to have realistic expectations. Your toddler is very unlikely to cooperate right off the bat. They may be shy and take a few minutes to warm up the photographer and just want to hide behind you, they may be wild and just want to run around at the park or explore or play with the grass, but if you are expecting AMAZING smiling at the camera portraits in the first 5 minutes you are going to wind up frustrated and feeling defeated very quickly. When I photograph a toddler, the first few minutes for me are about capturing them as they are. .It's not about the "perfect smiling portrait at this point. I will sit, talk to them see what they do, see how they react to different games, let them do their own thing as a snap a few photos and then see if I can get them to look at me.
I don't like to push too hard at the very beginning and overwhelm them and sometimes I can see parents start to panic within even a few minutes or feel like they need to step in and try to get a smile. The problem is that then the child is interacting with and LOOKING at you, not the camera. There are times that I ask parents to get a babies attention or make them smile but if your baby is relaxed and just doing their own thing hold off on this for just a moment. Let me capture some moments of them just being them, learning, exploring a new place, being a toddler. Sometimes these wind up being the favorite photos from the session.
Tip #2: Make sure to hire a professional who is experienced with toddlers
Honestly could just say here make sure to hire me, I have 12 years experience as a professional photographer and specialize in children's and family portraiture, but in case you stumbled across this blog and are not in the Denver or Boulder Colorado areas here is what you should look for when hiring a photographer.
When it comes to photographing a wiggly toddler you are going to want someone who has worked with toddlers long enough to know how to capture great portraits of them whether they sit perfectly and smile or run around and don't stay still for more than two seconds. Ask your photographer how long they have been in business AND what types of photography they specialize in to make sure you are getting someone who really knows what they are doing.
Tip #3: Bribes are great but…
Trying to bride a toddler to cooperate is a double-edged sword. While it can produce the results you want just as often I see it go horribly wrong, so here are a few things to consider when deciding if you want to try to bride or reward your toddler for cooperating.
First, toddlers have short attention spans and once a treat is mentioned you have a very short time to produce the promised reward before most toddlers will go from cooperation to meltdown. For this reason, I recommend NOT promising a toddler any sort of reward before the session or in the first few minutes of the session. Bribes and rewards should be saved as last resorts. Instead, tell them how fun the session will be and that they are going to go play games and have fun. This rule applies to preschoolers as well although the meltdowns at that age over not getting their reward right away don't come quite as quickly.
Never show the child the reward unless you are prepared to give it to them, and have it in any photos from that point on. Again seeing the reward and not immediately receiving it normally just results in tears. If you want to get clever with it was can plan the reward into the session. I once had a family bring those giant multi-colored spiral lollipops as a reward for the session and we ended the session with a fun, casual family photo of all of them eating the lollipops. It was a great way to reward the kids and grab some fun unique photos at the session and if you let me know about the plan in advance I can even prepare a few props to go with the theme.
Tip #4: Don't be afraid to bring a favorite toy
Yes a photo shoot with me is about capturing the perfect photo but its also about capturing the memories and moments you want to remember! Pick something you WANT to have in the photos. The same rule applies to toy as it does to bribes, don't let your child know you have t until you are ready to have it in the rest of the photos for the shoot, but it can be perfect for the end of the session when your child is getting bored with being there to pull it out and capture a few more shots of your little one planing and just doing what they do.
Although this may not be what most photographers would consider a "perfect shot" as a mom to me it's perfect. I know years from now it will remind me of how much my son LOVED firetrucks at this age.
Want to have me photograph your toddler? I have a limited number of spots on my model squad opening back up June 2019 OR I can plan a full session for your toddler or family. To get more information on either contact me here: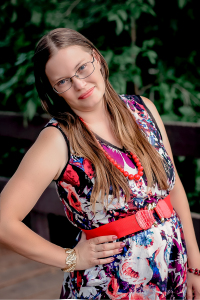 My name is Jennifer Tavera, the photographer behind Truth Photography. I am a Northglenn Colorado family photographer and gallery designer seeking adventurous, free spirited families. I believe that your life is epic and deserves to be captured with photography!
I specializes in creating unique photo sessions that will be an adventure for your child or family and turning the finished portraits into beautiful wall art for your home. I can't wait to photograph your next adventure!!
~Jennifer Tavera Photographer and Gallery designer
Want to stay up to date on the latest news, events and session openings AND receive tips on fun activities in the area in your inbox? Join my insider's club to make sure you don't miss a thing!